Penn State Needs To Serve Seltzer In Its Dining Halls
Penn State and its dining halls have undergone many change ever since the pandemic hit.
Some adjustments like the introduction of mobile ordering have been welcomed, while others like limited options and increased wastefulness haven't exactly been smash hits with students.
But one particular thing has been especially lackluster: the one-way buffet's drink options.
Gone are the days of fountain drink machines in 2020. Now, all that we're left with inside the dining halls are the limited options at the end of the buffet.
Here's what the drink options look like in Redifer Commons Monday. Although they're labeled as ketchup, mustard, and salad dressing, they are, in fact, drinks. You're forced to choose between milk, juice, sugary sodas, and wasteful plastic water bottles.
Although milk and juice could be good breakfast options, the may not be the best choices for the other two meals of the day. Plus, some folks can't (or don't!) drink dairy. What's the solution to this deadlocked beverage conundrum? Seltzer!
Penn State's contract love affair with Pepsi means it only serves those products, and Pepsi just so happens to have an awesome seltzer brand you may have already heard of.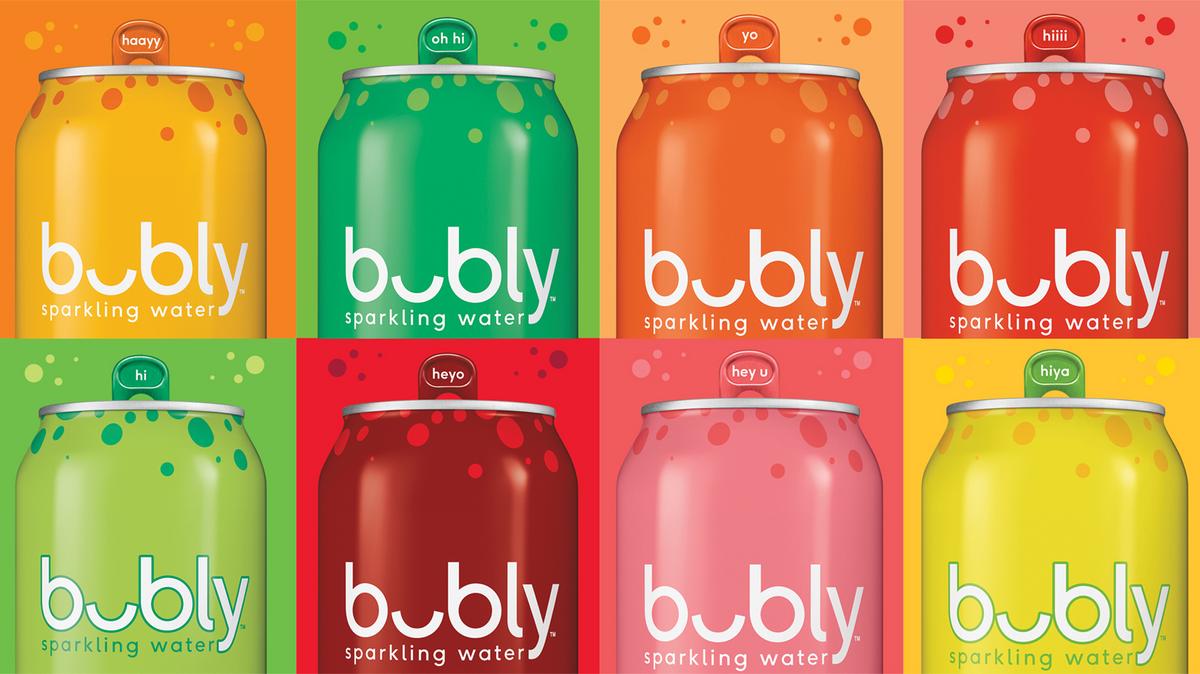 It's called Bubly, and it's delicious! I'm not sure if it's pronounced like Michael Bublé or like the Colby Caillat song, but that's not the point. Serving Bubly in Penn State's dining halls will provide a happy and respectable medium for all sorts of beverage consumers.
Right now, if you want to stick to the healthy side, you need to use the plastic Aquafina bottles, which are objectively terrible for the environment. If you want to do your part to help the planet or don't want water, you're stuck with unhealthy, sugary soda options like Mountain Dew and Pepsi. While these drinks are admittedly delicious, they have no place in the diet of a college student.
You may think an easy solution to this issue isn't seltzer, but rather a reusable water bottle — and you're kind of right. But sometimes it's nice to spice up your meal with a hint of flavor rather than the plain ol' taste of H2O. Bubly comes in 15 tasty flavors including peach, blackberry, lime, cherry, and grapefruit! And best of all: no calories and no sugar — just water and natural flavors.
I know there are lots of seltzer haters out there, believe me. It's been criticized as tasting like "TV static" or even "what your foot falling asleep would taste like." These folks have simply not given seltzer a fair shot. If it were to be sold in the dining halls, many students would be put onto seltzer's smooth, delicious, health tastes.
So Penn State, give it a shot! You already have a contract with Pepsi

, so why not add Bubly to your rotation? If it's not a big hit, I'll buy it all off of you wholesale.
Your ad blocker is on.
Please choose an option below.
Sign up for our e-mail newsletter:

OR
About the Author
Penn State picked up its first win of the season Saturday afternoon in Ann Arbor.
Penn State picked up its first win of the season Saturday afternoon in Ann Arbor.
The home team has one each of the last four games between these two teams.
We're not feeling too confident about Penn State's chances these days.