New Technology Powers Live Weather Tracking At Penn State
Everyone checks the weather before leaving for class in the morning. While you could just review the basic, barebones app on your phone, there's now actually a way to get a pretty precise reading of the weather on campus.
New sensors from WeatherSTEM installed around Happy Valley provide accurate, up-to-date weather metrics and livestreams through an online dashboard.
The unit installed on top of the HUB is now the fourth on Penn State's campus. WeatherSTEM units already exist in the Arboretum, near Beaver Stadium, and at the Penn State Golf Courses. Each unit also has a corresponding Twitter account, which regularly posts things like time-lapses and sunset pictures.
The Beaver Stadium unit is the oldest and has been tracking weather in Centre County since 2015. Edward Mansouri, a Penn State grad, donated the technology and is the CEO of the technology company behind WeatherSTEM.
Each unit sends detailed data to the dashboards for your viewing pleasure. Basic information like temperature, rain rate, and wind speed is available, but it goes much deeper. WeatherSTEM can track nearby lightning strikes, provide radar readings, and even analyze the weather's impact on things like dry skin and frizzy hair.
You can also always view a livestream from each unit on their respective dashboards. Beaver Stadium's device features a nice view that displays Mount Nittany in the background.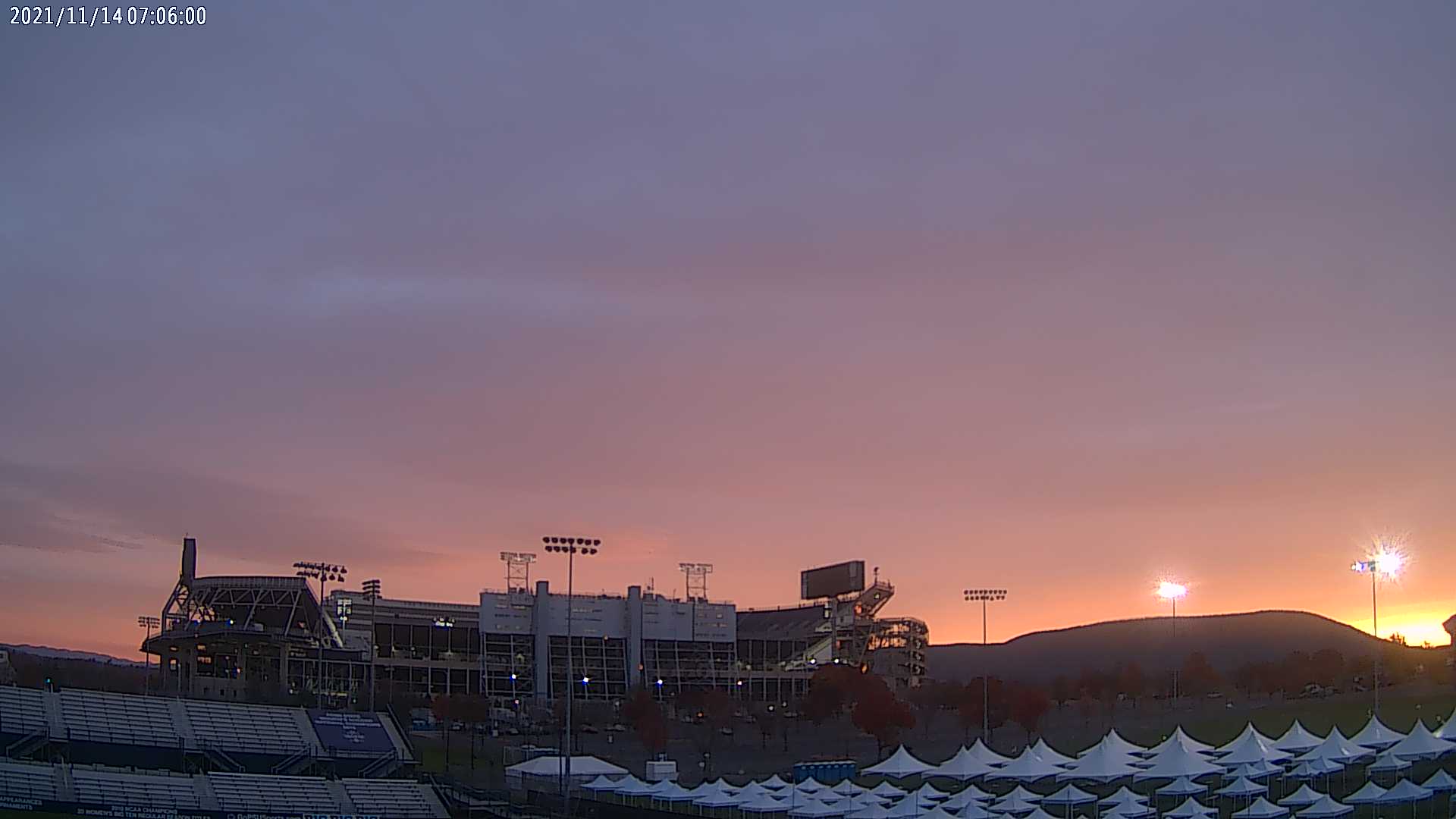 The "data mining" tool also provides robust historical data on all sorts of metrics. Meteorology and IST majors alike can appreciate how detailed and easy this data is to view.
WeatherSTEM is available through the web browser dashboard and also has apps on the Google Play Store and Apple App Store.
Your ad blocker is on.
Please choose an option below.
Sign up for our e-mail newsletter:

OR
About the Author
Underwood is bringing her "The Denim & Rhinestones" tour to Happy Valley next spring.
Underwood is bringing her "The Denim & Rhinestones" tour to Happy Valley next spring.
"Jana Marie Foundation harnesses the power of creative expression and dialogue to spark conversations, build connections, and promote mental well-being among young people and their communities."
Some of our freshman staffers sat down and reflected on their first year in Happy Valley.