Schlow Advances To 'Sweetums 16' Round For Knope Best Public Library Award
Schlow Centre Region Library made it to the "Sweetums 16" round of voting for the very serious, very distinguished Leslie B. Knope Award for the nation's best public library.
Although Knope thought her own public library was a place of evil, the award is meant to recognize a public library that even Pawnee's most dedicated civil servant would give Ann Perkins-worthy praise. Schlow,…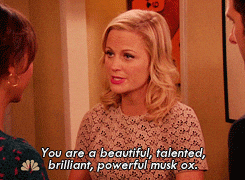 No. 4 seed Schlow beat No. 13 seed Bennett Civic Center Library in Lavonia, Michigan, with 58 percent of the vote to advance to the Sweetums 16, named after the fictional sweet treat manufacturer in Parks and Recreation. Schlow will face off against No. 5 seed Iowa City Public Library in the Ron Swanson bracket this week, its first true college town opponent of the voting season.
Voting for the round of 16 ends on Friday, February 9. Voting for each round takes place every week until a library is chosen the week of February 26. You can vote here to send our musk ox to the next round.
Your ad blocker is on.
Please choose an option below.
Sign up for our e-mail newsletter:

OR
About the Author
Want to be a part of the nation's premier student-run media outlet? Want to have your words read or your pictures seen by hundreds of thousands of readers and social media followers?
"As we work together to make the impact as least disruptive as possible to our students and employees, we strongly urge Congress and the president to end this impasse."