Tony Carr Signs With Octagon Basketball Agency
Tony Carr announced he had signed with prestigious basketball talent agency Octagon Basketball ahead of the upcoming NBA Draft Monday night.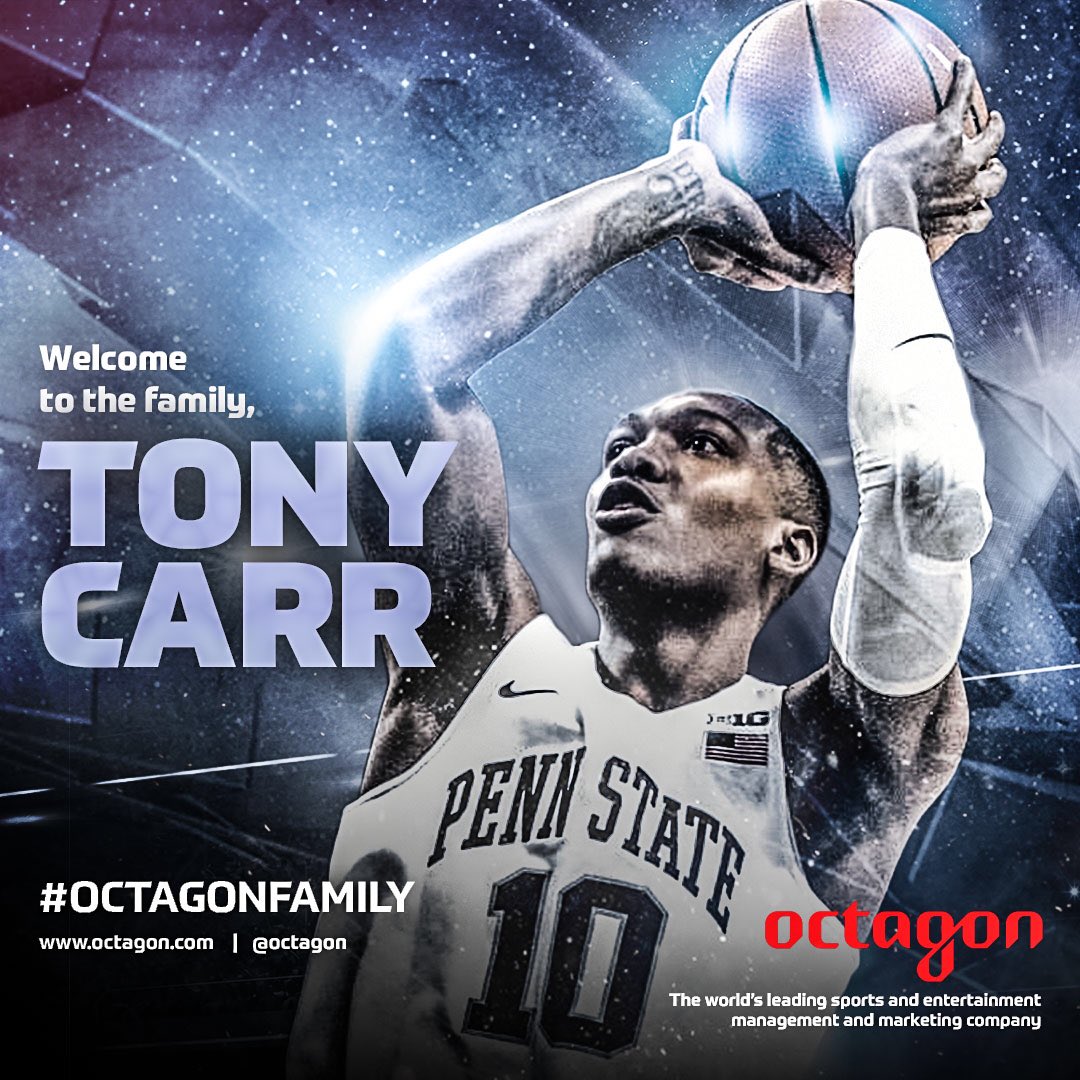 Octagon Basketball@OctagonBsktball

Excited to welcome @PennStateMBB standout Tony Carr (@Tone10Carr) to @octagon! #NBADraft7:21 AM – Apr 24, 2018
Octagon is one of the premier sports agencies in the NBA, boasting players like Stephen Curry, Giannis Antetokoumpo, Dennis Schröder, and Philadelphia 76ers fan favorite T.J. McConnell among its clientele.
The former Penn State star is currently projected as a potential late first-round selection, although he is more likely to fall into the early second round. Mock drafts have him going as high as 28th overall to the Warriors.
Carr is coming off of a sophomore season in which he averaged 19.7 points, 4.8 rebounds, and 4.8 assists per game en route to being selected to the All-Big Ten First Team and the All-Big Ten Tournament Team.
The next big news that Carr will be waiting to hear is whether or not he'll earn an invite to the NBA Combine, which runs for five days from May 16-20. With great length and athleticism at 6'5″, 205 pounds, an advanced offensive player like Carr has a chance to turn heads and shine at an event like the Combine, which features plenty of opportunities for him to shine thanks to competitive events like five-on-five drills (take notes, NFL. We need seven-on-seven).
Your ad blocker is on.
Please choose an option below.
Sign up for our e-mail newsletter:

OR
About the Author
Want to be a part of the nation's premier student-run media outlet? Want to have your words read or your pictures seen by hundreds of thousands of readers and social media followers?
"As we work together to make the impact as least disruptive as possible to our students and employees, we strongly urge Congress and the president to end this impasse."