Practice Observations: Iowa Week
Saturday night's Kinnick Stadium showdown between Penn State and Iowa will be the most hostile atmosphere Bill O'Brien and his Nittany Lions have faced so far this season. They attempted to simulate the anticipated crowd noise with blaring music during a Wednesday afternoon practice as preparations for the Hawkeyes continued.
Below are some additional observations from practice with game day inching closer:
Loud music during practice is nothing new, but it was turned up an extra notch yesterday especially while the Nittany Lions worked on red zone offense. An Oakland Raiders scout, who was standing right next to a speaker, jumped back due to the noise as a new song started.
Songs included "All I Do is Win" and some stuff from The Notorious B.I.G.
Safety Malcolm Willis intercepted an underthrown pass by Matt McGloin during the red zone and goal line scrimmage.
Sam Ficken looked good attempting a few 37 yard field goals. Him converting kicks in practice is nothing new though. It remains to be seen if it can translate to Saturdays.
Bill Belton and Pete Massaro both practiced after dealing with injuries for much of the season.
Fourth string running back Curtis Dukes looked good catching passes out of the backfield during drills. There is no doubt that Dukes has the talent to play. It remains to be seen if he is given more opportunities.
O'Brien seemed much calmer than he did during the Northwestern week practice. He did a lot of yelling two weeks ago while yesterday he appeared more reserved, overlooking his assistant coaches work with their respective position groups.
Starting left tackle Donovan Smith will play on Saturday, but a massive white cast remains on his right hand.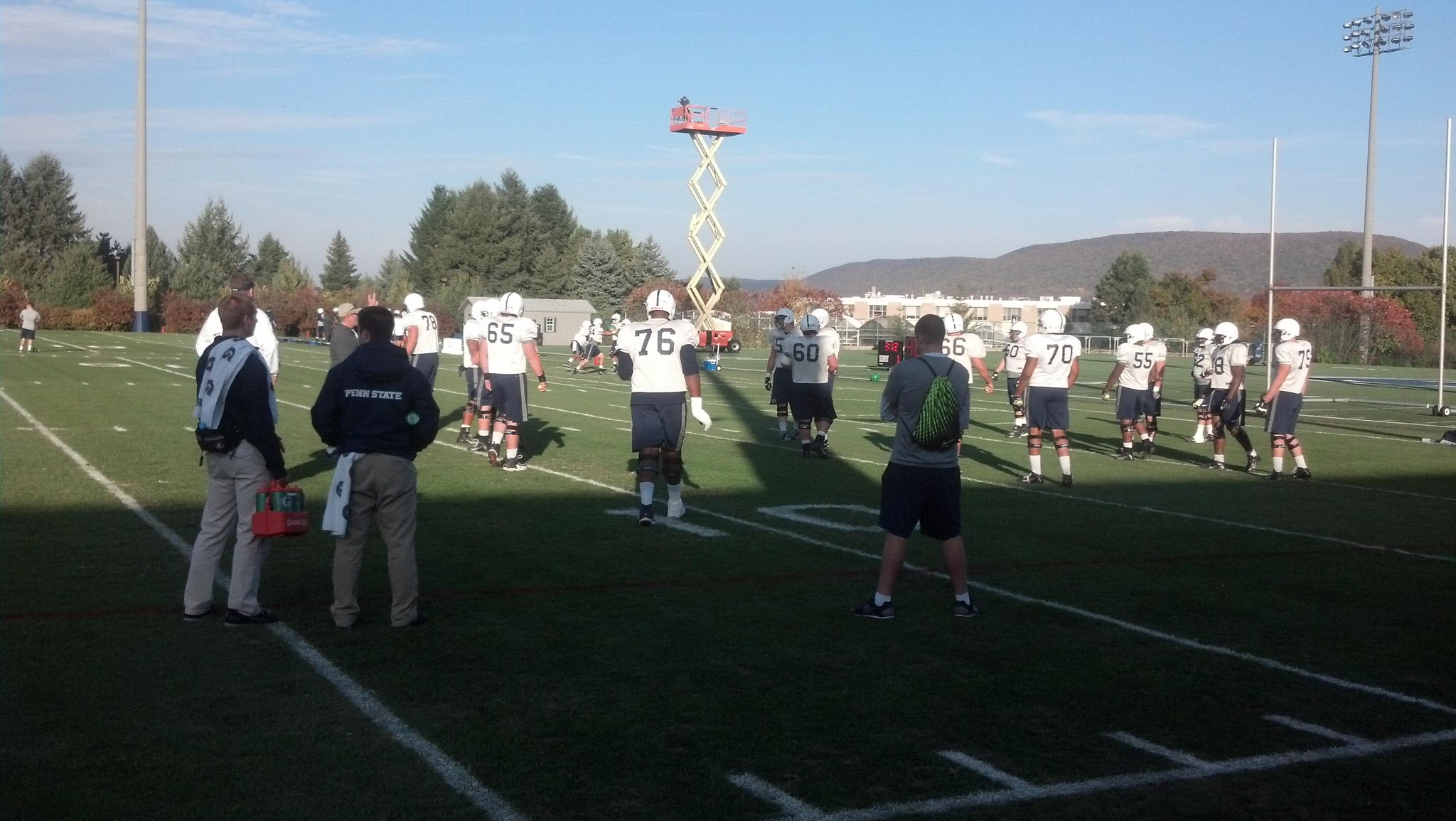 It can be pretty easy to over analyze individual plays and performances at practice, but the thunderous noise should give the Nittany Lions a decent idea of what to expect two nights from now.
Your ad blocker is on.
Please choose an option below.
Sign up for our e-mail newsletter:

OR
About the Author
Franklin spoke to the media for a half hour on Thursday about upcoming summer workouts.
With the clock ticking down until the start of Penn State football's season, James Franklin has yet to name his starting quarterback.
"It's a lack of honor, a misplacement of regard, and a shortcoming of courtesy."