People You Wouldn't Expect To Throw Up Their Diamonds
We all know the Penn State community is #FTK, but there are some surprising people who have thrown up their diamonds.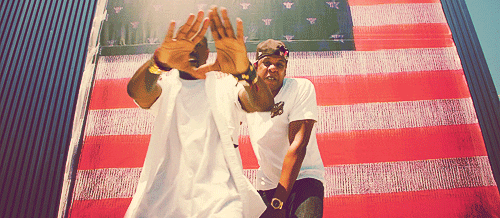 In Jay-Z and Kanye West's "Otis," Kanye is seen throwing up the four diamonds as HOV dances behind him. This shouldn't come as a surprise out of the West-Kardashian family, as Khloe Kardashian has shown her support for THON since 2010.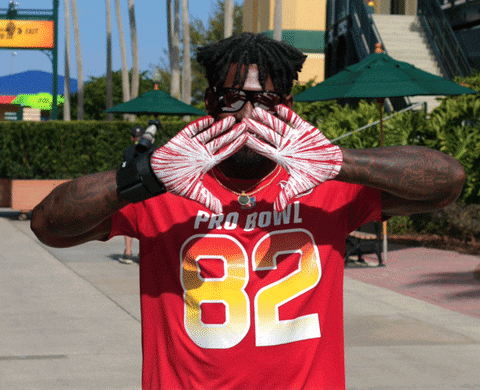 Tennesee Titans tight end Delanie Walker showed off his Adidas gloves while also throwing up the four diamonds at the Pro Bowl. It seems like his teammates and former Penn State defensive linemen Austin Johnson and DaQuan Jones may have told the Pro Bowler about how great a cause THON is.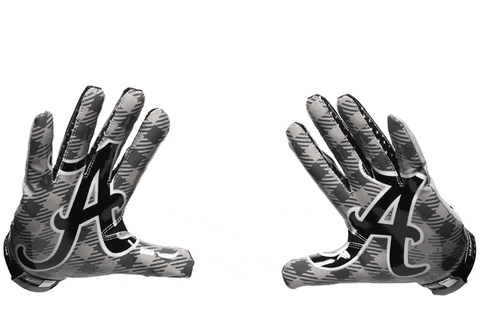 If Penn State football is going to win a national championship, they'll most likely need to go through Alabama. At least for today, these Alabama football gloves are showing their support for THON. Imagine how crazy the BJC would go when the lyrics in line dance about beating 'Bama come up.
Germany's Chancellor, Angela Merkel, hasn't mastered the art of properly throwing up her diamonds, but she can still be seen working on it. Perhaps Penn State woman's soccer versatile midfielder, Laura Freigang, spread some THON awareness in her native Germany while competing for Germany's U-20 Women's World Cup Team.
John Buccigross, ESPN's hockey expert shows his support for THON on his Twitter. Buccigross previously appeared at THON in 2015 after covering a Penn State hockey game at Pegula.
Your ad blocker is on.
Please choose an option below.
Sign up for our e-mail newsletter:

OR
About the Author
We dance in 275, Penn State!
We dance in 275, Penn State!
Underwood is bringing her "The Denim & Rhinestones" tour to Happy Valley next spring.
"Jana Marie Foundation harnesses the power of creative expression and dialogue to spark conversations, build connections, and promote mental well-being among young people and their communities."